Advanced Level Weekly Lessons
Level: Above Genki 2 
45 min Weekly Lesson x 4 times a month
We are using "上級へのとびら" from November 2018
* Please click the "Return the website" link if you pay with a credit card without using PayPal account.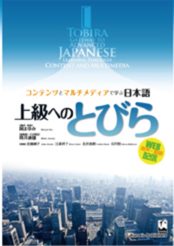 毎週日本時間日曜日、ライブレッスンをしますが、録画を後で見てもいいです。
I will do live lessons every Sun (Japan time) , however, it's totally ok to watch the pre-recorded lessons.
新しいクラスは45分のレッスンが月に4回、土曜日のユーチューブライブレッスンに参加するか、録画をあとで観れます。料金は1ヶ月30ドルです。
This new course consists of 45-minute lessons four times a month, you can either attend the youtube live lesson on Saturday, or watched recorded lessons.  The price is $30/month.
月曜日に宿題、金曜日にレッスンのお知らせを送ります。
I will send via email homework on Monday and lesson reminders on Friday.
何か質問や不安などがあったら、hanako@japanesebyhanako.comまでメールをください。
If you have any questions or concerns, please send me an e-mail at hanako@japanesebyhanako.com
Live lessons are on the every Saturday of every month at 4 pm (PDT).
That is,
UK 12 am (Sat)
Japan 8 am (Sun)
Please click the subscribe button below.
45 min Weekly Lesson x 4 times a month (Attend Live Lesson, or Watch pre-recorded Lessons!)
Past Lessons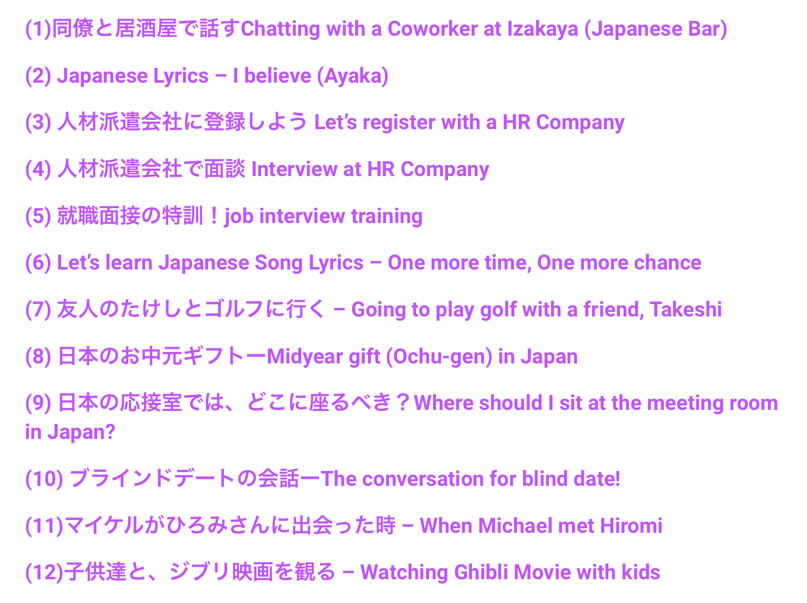 ---
"Is my Japanese knowledge good enough for Advanced Class?"
If you finished learning basic Japanese Grammar lessons, such as Genki 1 and 2, you are ready for this class! The lesson will be explained in English with English translation.
---
---