Thank you for subscribing to our Premium Membership!
You have access to all of these lessons.
(1) Premium members have free Skype lessons for 30min a month! (Choose "Premium Member") (2) $30 per 30min Skype for non-members. (Choose "Non-Member") (3)If it's ok to upload the video on YouTube for public, the Skype session is free! (Choose "YouTube with Hanako".
---
Is my level Beginner (Genki 1) or Intermediate (Genki 2)?
Is my level Intermediate (Genki 2) ?
Premium members have access to all classes (Beginner, Intermediate and Advanced)!
このクラスは、ライブではありません。
This Class is not live lesson.
JLPT クラスはライブです。
JLPT Class is live lesson.
Genki 1とGenki 2レッスンは、基本のレッスンなので、消しません。
I won't delete Genki 1 & Genki 2 lessons since it's fundamental.
下のリンクをクリックしてください。
Please click the link below.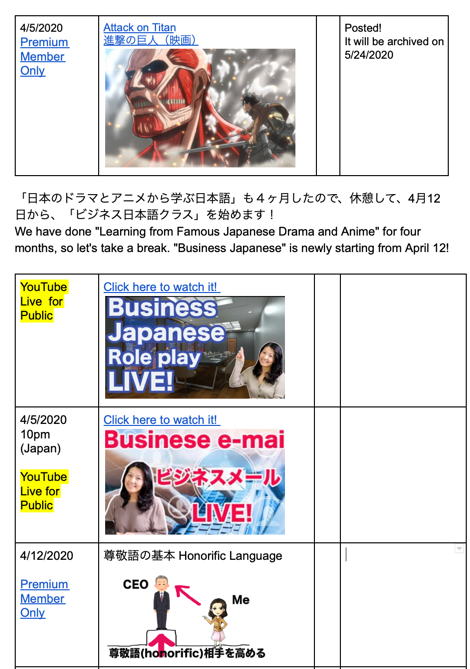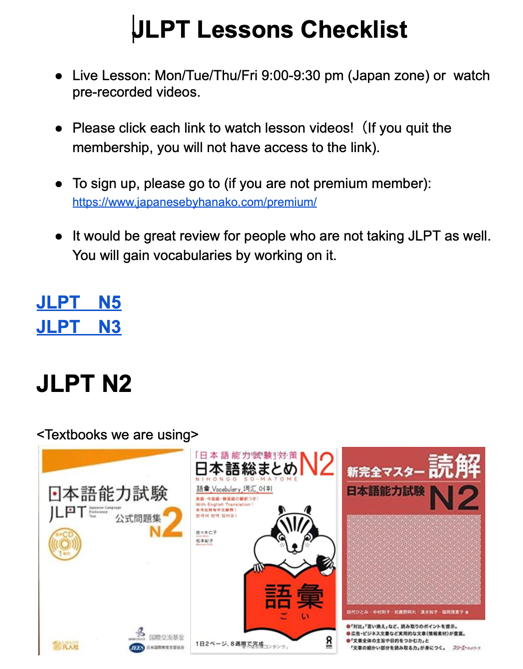 href="https://docs.google.com/document/d/1WuvWCYgZET4jvaphzR9gPHYxmpVQAPVu9pru8tcryrs/edit?usp=sharing">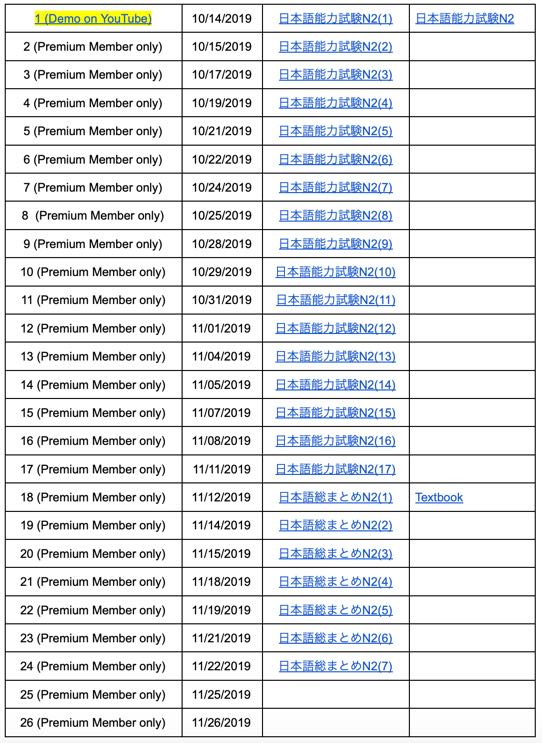 JLPT N1 lesson is starting after JLPT N2. 
It would be great review for people who are not interested in taking JLPT as well. You will gain vocabularies by working on it.
はじめに、ひらがなを一週間で覚えてみて。
First, please try to memorize hiragana within a week.
このクラスは、Genki1をベースにしているよ。
This Course is based on Genki 1.
覚えても、覚えられなくても、CH1のウィークリーレッスン「X is Y」を見て。
Whether you memorized hiragana or not, please start with the CH1 weekly lesson, "X is Y".
その後HWだらだらクラブレッスン「CH1-1」を見て。
After that, please watch the corresponding HW dara-dara club lesson, "CH1-1" from the lesson list.
そして、このリストのように進んでいって。
Then, keep going through the list like that.
「Hanako's Beginner Japanese in 37 Days」を買うと、本に線を引いたり、ポストイットをつけたりできるので、便利かも!
If you purchase "Hanako's Beginner Japanese in 37 Days", I think you will find it useful since you will be able to do things such as highlight and place post-it notes anywhere you like!
(Grammar Class: Equivalent to Genki 1 / JLPT N5 Level)
[yotuwp type="videos" id="zjASTDvj1Mg" ]
(1) Beginner Member Check List
(2) "Beginner Japanese in 37 Days"
(3) Print Kids Hiragana Practice Sheet Website
(4) Hiragana Test:
(5) "Did I Nail Genki 1?" Test:
(6) Free e-Book "How to Become a Confident Japanese Speaker"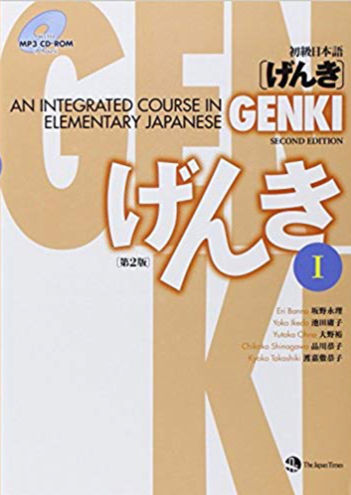 * Live or recorded 40 lessons.
This is for "absolute beginners".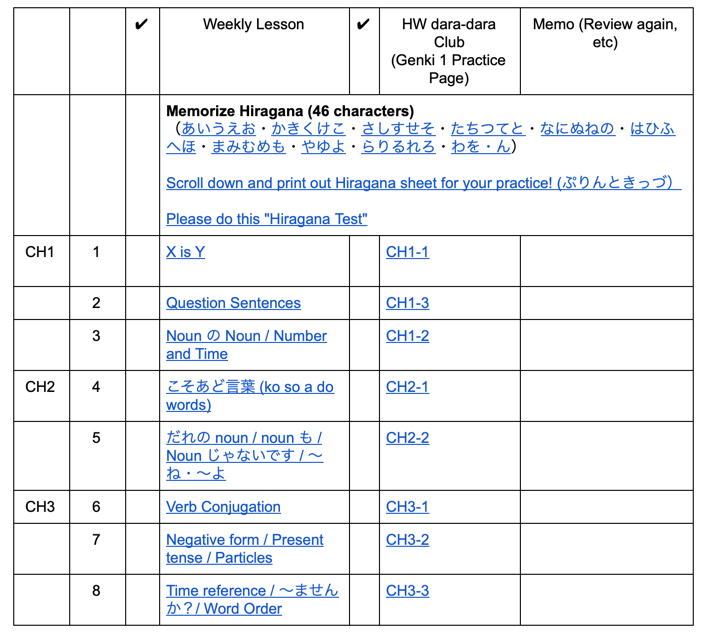 Beginner Lessonと同じ。
ウィークリーレッスン「CH13・P30 Potential Verbs」を見て、その後HWだらだらクラブCH13-1/CH13-2/CH13-3/CH13-4を見て。
Please watch the weekly lesson "CH13. P30 Potential Verbs", and watch HW dara-dara Club CH13-1/CH 13-2/CH 13-3/CH 13-4.
そして、そのように進んでいって。
Then, please keep going like that.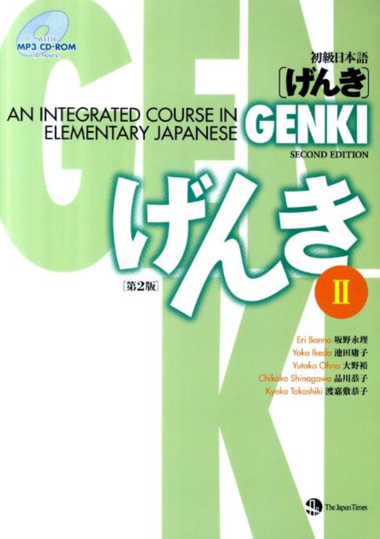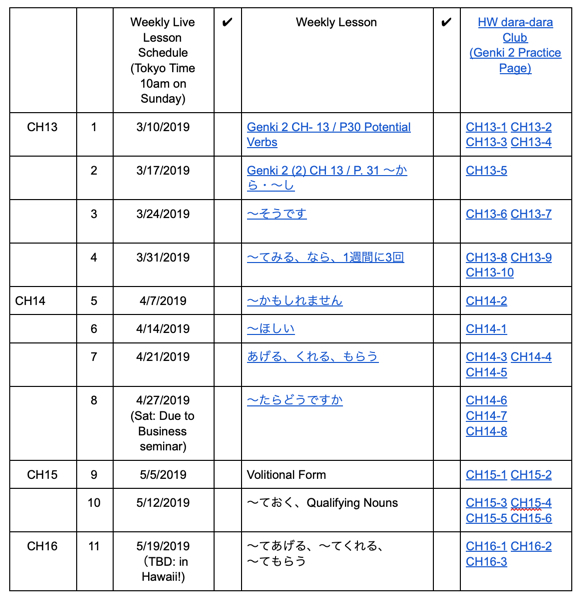 (5) One-on-one Session through Skype with Hanako
Premium member can have free one-on-one 30min Skype lesson per month. Otherwise, it's $30 per 30min.
---
Questions to Hanako directly?
Email me: hanako@japanesebyhanako.com
Line me: ID "japanesewithhanako"(no space)
---