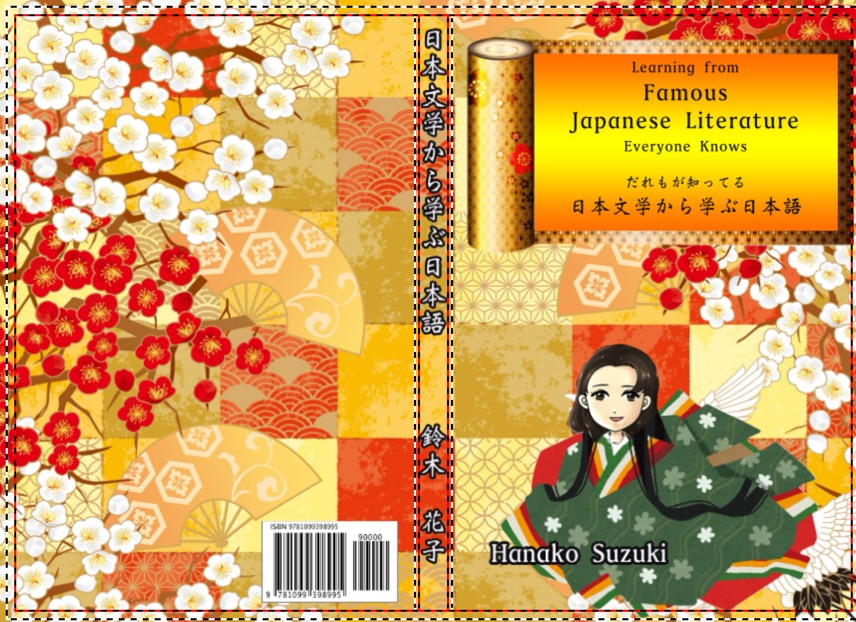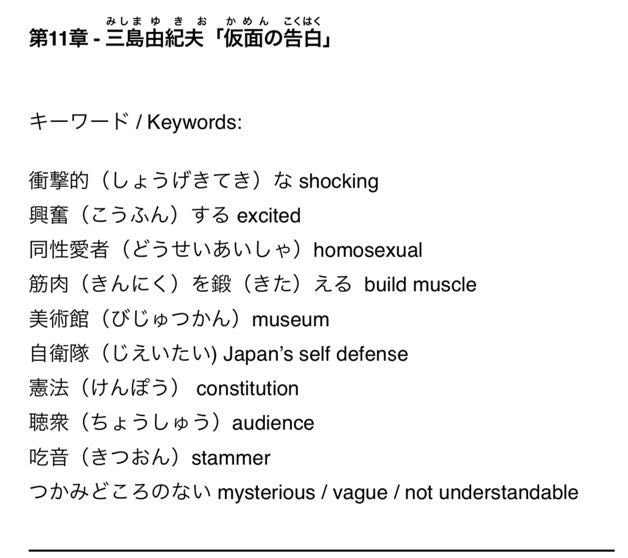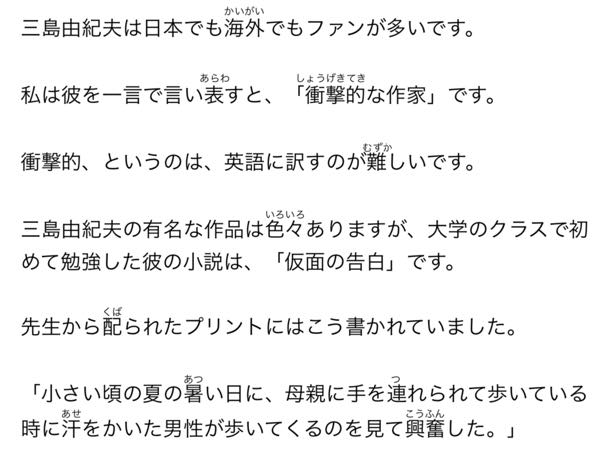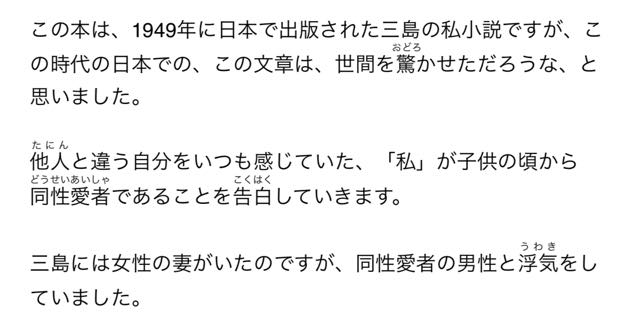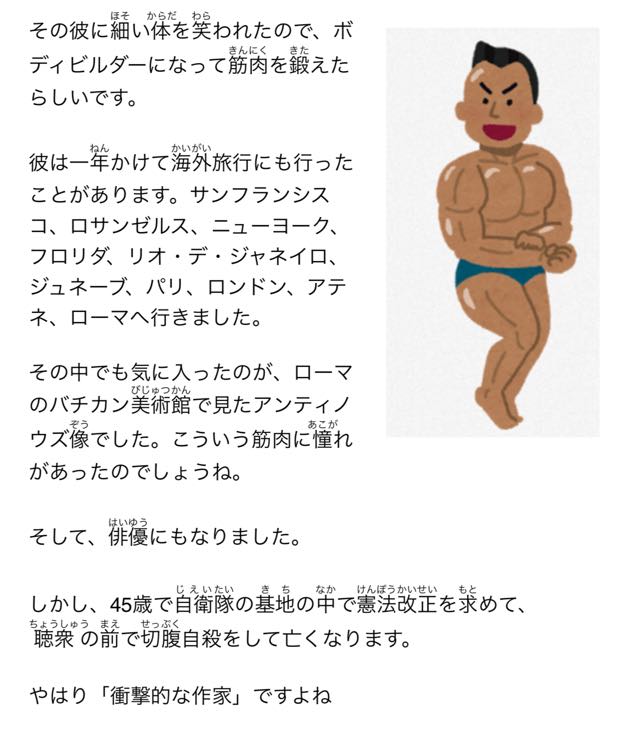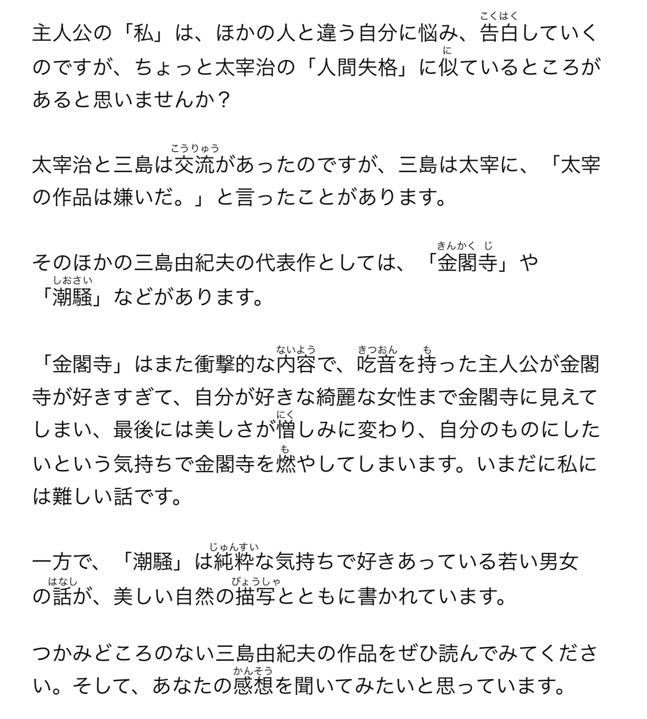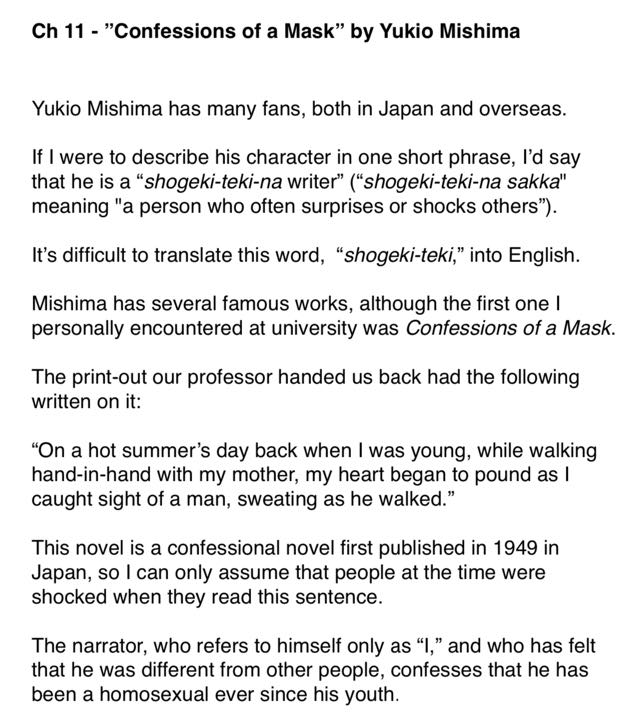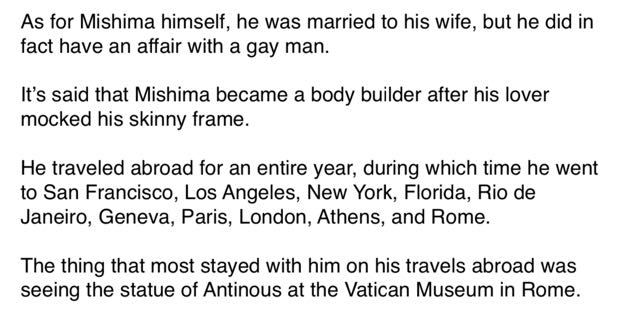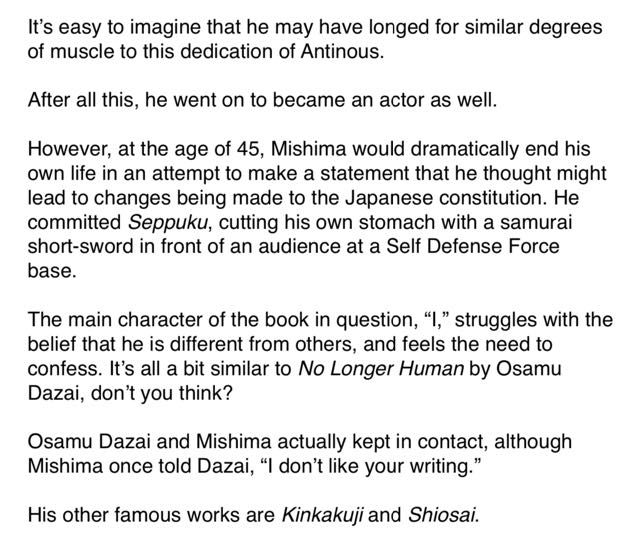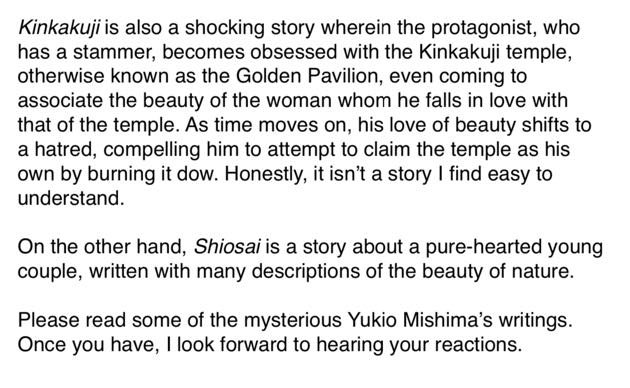 ---
どれくらい分かりましたか?
What percentage of this story did you understand?
よかったら、ユーチューブのコメントに書いてください!
If you don't mind, please leave comment under the youtube video.
「だれもが知ってる日本文学から学ぶ日本語」がアマゾンで発売されました!
"Learning from Famous Japanese literature Everyone Knows" has been published on Amazon!
振り仮名は一回書いたものには、基本的には繰り返しつけないようにしています。だから、第1章には振り仮名がたくさんついていますが、第30章には振り仮名があまりついていません。何回も読んでいたら、漢字を覚えていくと思います。
Once I put furigana (spelling out the kanji in hiragana) on a certain kanji, I will not write furigana for that kanji again.So you will find many furigana in Chapter 1 but less furigana in Chapter 30. If you read through this book many times, you will eventually memorize kanji.
あとは、同じマテリアルを何回も読むことは、日本語の上達に大切です。
Also, it's important to read same materials over and over in order to improve your Japanese.
もし初心者だとしても、英語だけを読んで日本の文化がどうやって作り上げられてきたか、ということを知ることができると思います。
Even if you are a newcomer to Japanese and read only the English sections, you will still come to understand something about how Japanese culture has been formed.
今回は、プロの校正者、ノアさんに編集をお願いしました。
This time, I asked professional proofreader, Noah to proofread it.
ノアさんは、東アジア言語文化のBAを持っている日本語通訳者です。日本に合計7年住んだ事があり、東京にある上智大学で2年間勉強し、ジェットプログラムで福島県で4年働いていました。
Noah is a professional Japanese translator and interpreter who holds a BA in East Asian Languages and Cultures. He has lived, studied and worked in Japan for nearly seven years, including two years studying at Sophia University in Tokyo and four years teaching English on the JET Program in rural Fukushima Prefecture.
だから、レッスンの時と英語も変わってて、私も読むのが楽しかったです。
So the English part is different from the one I used in Lessons, so it was also fun for me to read the edited version.
もし買ってくれた人は、アマゾンにレビューをお願いします!
If you bought it, please leave review on amazon!
いつもありがとうございます!
Thank you as always!