Available on Amazon: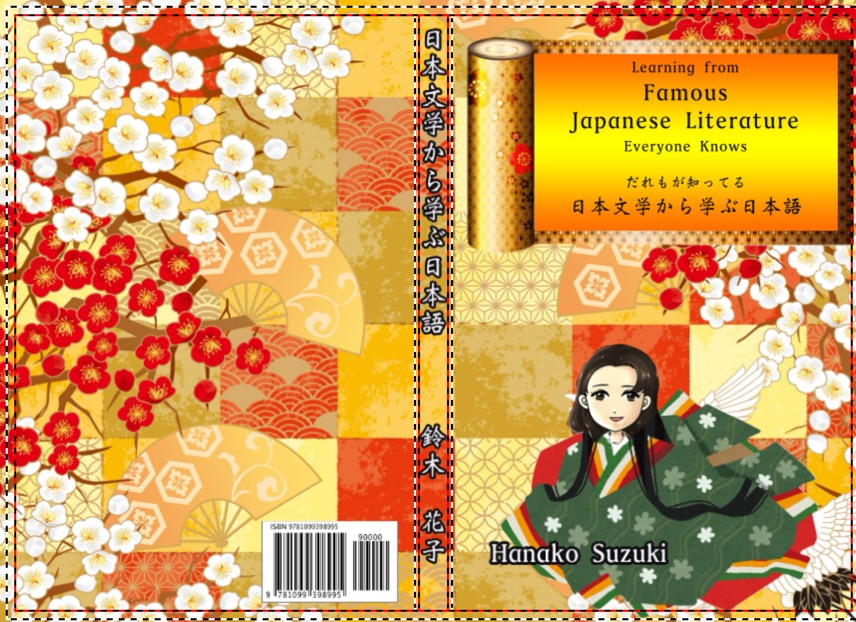 I was born and raised in Japan, and I majored in Japanese literature at a university in my home country.I realized that if Japanese language-learners learned about Japanese literature, they would in turn be able to learn about how Japanese culture and about how we think.If you bought this book to learn the Japanese language, I imagine you are probably an advanced Japanese learner. However, even if you are a newcomer to Japanese and read only the English sections, you will still come to understand something about how Japanese culture has been formed.Once I put furigana (spelling out the kanji in hiragana) on a certain kanji, I will not write furigana for that kanji again.So you will find many furigana in Chapter 1 but less furigana in Chapter 30. If you read through this book many times, you will eventually memorize kanji.Keep on going
!私は、日本生まれ、日本育ちで大学は日本文学専攻です。日本文学を勉強すると、今の日本人の考え方や文化について知ることができるということにも気がつきました。日本語を勉強しようと思ってこの本を買った人は上級レベルだと思いますが、もし初心者だとしても、英語だけを読んで日本の文化がどうやって作り上げられてきたか、ということを知ることができると思います。振り仮名は一回書いたものには、基本的には繰り返しつけないようにしています。だから、第1章には振り仮名がたくさんついていますが、第30章には振り仮名があまりついていません。何回も読んでいたら、漢字を覚えていくと思います。頑張ってくださいね。
---
Chapter 22 (Sample)"Upon the Dirtied Sadness" by Chuya Nakahara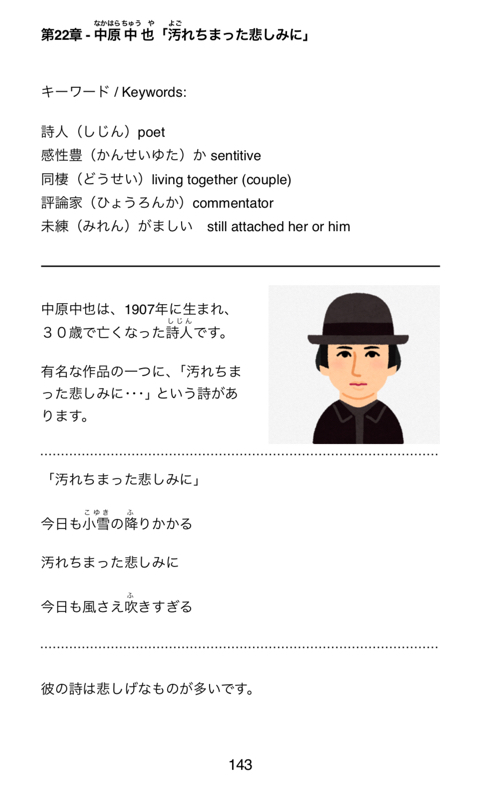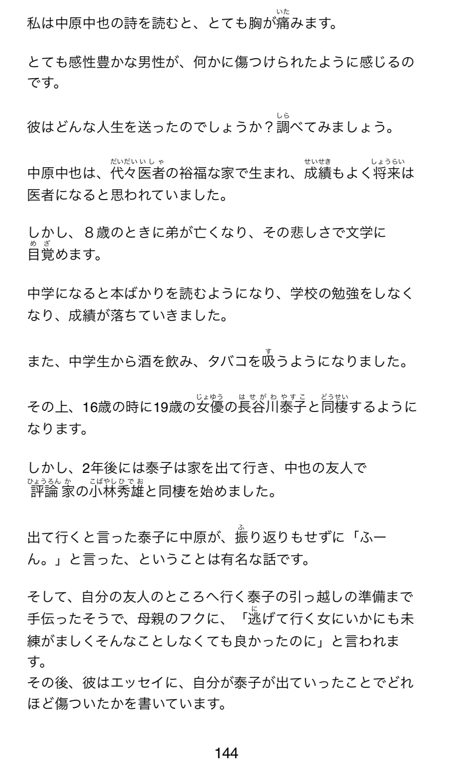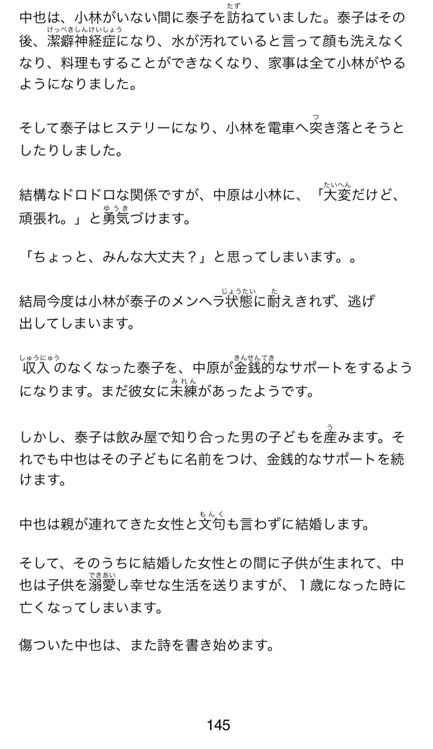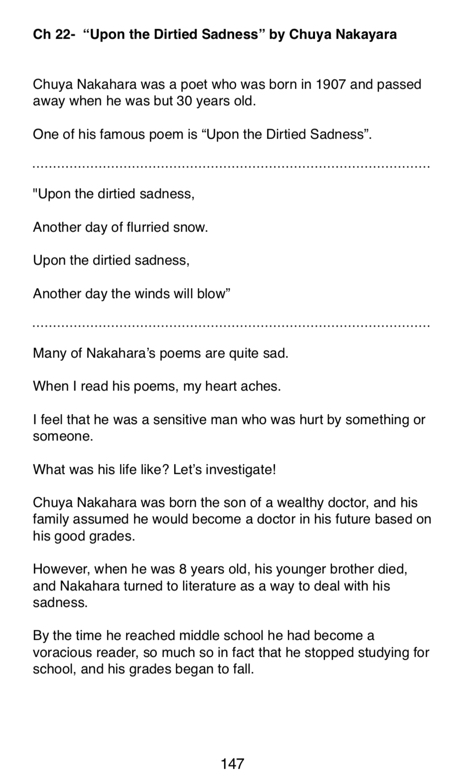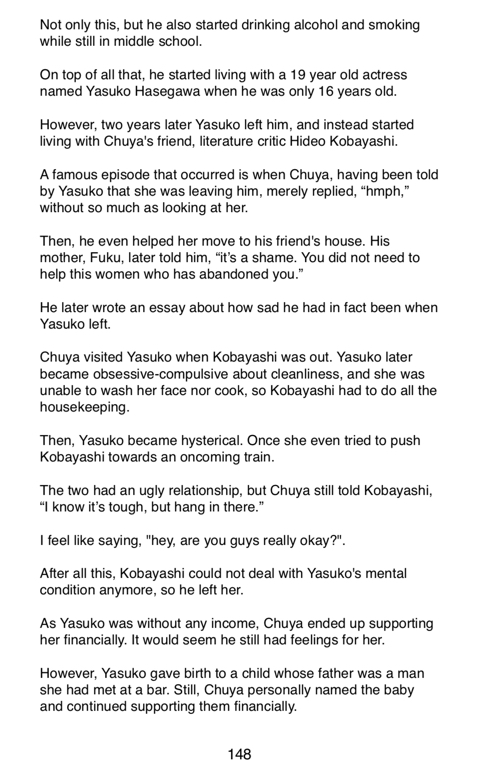 ---
English Editor: My daughter
Proofreader: Noah Oskow
Noah Oskow's articles focusing on Japanese history and interesting intersections between Japan and the outside world can be found here:
Noah is a professional Japanese translator and interpreter who holds a BA in East Asian Languages and Cultures. He has lived, studied and worked in Japan for nearly seven years, including two years studying at Sophia University in Tokyo and four years teaching English on the JET Program in rural Fukushima Prefecture. His experiences with language learning and historical and cultural studies as well as his extensive experience in world travel have lead to appearances at speaking events and popular podcasts. Noah is currently working on his Masters Degree in Global Studies at Leipzig University in Germany.
---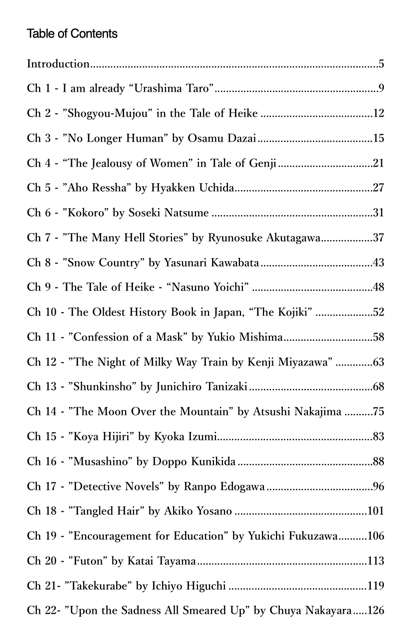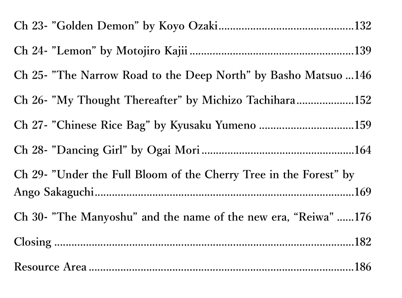 Available on Amazon: